October 3, 2022 UPDATE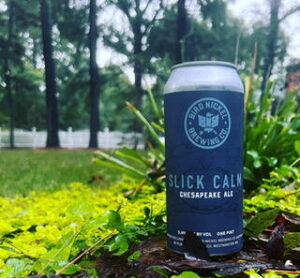 Friends,
We had a great time at the 7th Annual Easton Beer Fest this past weekend! So many great breweries…so many people! Once again, Chris Hash and everyone at the EVFD did such a wonderful job putting on this event. They added more vendors- including some distilleries and wineries- and made sure we all stayed as dry as possible. Although we didn't pour our beer this year, we hope to make it there next year.
JUST A REMINDER: Our flagship ale, Slick Calm, is still available at participating retailers. Don't forget to check the Where to Find Us page on this website.
And- last but not least- we are still looking for space in town and would LOVE to give everyone a long-awaited update on our progress someday soon. Thanks to everyone for your encouragement and support…it means a lot to us!
Cheers!
-BNB