May 7, 2021 UPDATE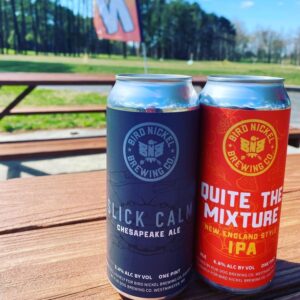 Friends,
Just a reminder: our beer is available at Eagle's Cafe at the Hog Neck Golf Course right across from the Community Center in Easton. We went there for breakfast last Sunday and the Breakfast Sandwich and Breakfast Burrito were DELICIOUS! Don't feel like you have to golf to have an outing at the golf course…everyone is welcome to dine at the Cafe! Check out their menu here.
We are gearing up for our first full summer with our flagship beer, Slick Calm. A fresh batch of the Chesapeake Ale will be released on May 20th- just in time for Memorial Day! This time, we will have more kegs available, which means more opportunities for you to sip on a Slick Calm when you're dining at some of our favorite local establishments.
Finally, we hope to have some really good news in the coming months (fingers crossed)! All we can say is we are working hard to make Easton our home base and to provide our community with quality libations. It's a long process, but we are committed to the task…
As usual…be sure to check this website, our Facebook page and on Instagram for more updates from us. And, check out the Where to Find Us page to see where you can buy our beer in Maryland.
Stay safe and stay tuned, Easton!
CHEERS
-BNB