November 26, 2023 UPDATE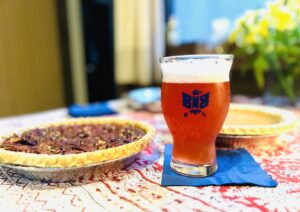 Friends,
We hope you had a GREAT  and SAFE Thanksgiving with family and friends.
We had some of our test batch Cranberry Ale over the holiday weekend…delicious! It was a perfect beer to pair with the turkey, stuffing and even sweet desserts like pumpkin and pecan pies. Nice and tart…a good choice for those who don't like sours but aren't afraid to try something new.
Our test batch chocolate mint stout is still fermenting…sitting on some cacao nibs right now and should be ready by the first full week in December. Hopefully, we'll get around to making our ESB before the end of the year, but we will see. Just because we're not selling our beer right now doesn't mean we're not working on things behind the scenes!
We hope to have an update soon on finding a place in Easton. It would be a great way to end 2023! Stay tuned!
-BNB