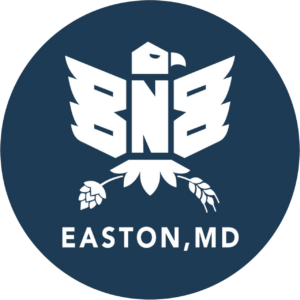 Bird Nickel Brewing Company is a Brewery in Planning located in Easton, Maryland. We are affiliated with the Brewers Association of Maryland and incorporated in 2019.
Our plan is to have a small production facility in the Easton area with a comfortable yet spacious taproom, some outside seating and plenty of parking. We want to do more than build a brewery- we want to create an experience.
Being local is very important to us. Our owner grew up in Easton. We want to interact with the community in a positive, productive and sustainable manner. Our brewery is focused on providing our customers with locally and regionally-produced ingredients of the highest quality, and we strive to choose local businesses, suppliers and contractors whenever possible. Being an active part of the community is paramount to our success.
Thank you to everyone who has donated their time, comments, advice and suggestions so far and to those who have tried to help in other ways- including purchasing our first three beers! We are looking forward to finding a spot in Easton where we can all enjoy beer and time with friends under one roof. Cheers!